What Others Are Saying About Us

"Totally Tutoring made it possible for me to ACE the ACT and attend the college of my dreams. Their ACT tutoring taught me how to study and my ACT score allowed me to attend Oklahoma State to play basketball."
Brittney Martin, Ranked 3rd on ESPN women's basketball rankings, Utah's Ms. Basketball

Totally Tutoring caters to my child's needs. We went to Sylvan Learning Center and spent way too much money doing their summer program. Totally Tutoring listened to my concerns and taught my daughter in the areas she struggled with, not what they thought she needed to learn within their own program. Last year we were looking to hold her back but now my daughter is near the top of her class. Her confidence has grown, and I can't put a price on that! Thanks Totally Tutoring!
Myra, mother of Alyssa (11) and Keira (7)

We LOVE LOVE LOVE Jamie and Totally Tutoring. We are grateful every day we have found her. She has helped with all four of my kids and is patient and kind. Our kids will do anything for her because they love her! It has been a great relationship for about four years now. We HIGHLY recommend Totally Tutoring.
Lysa, mother of Seneca (16), Izzy (14), Oliver (10), and Soyer (8)

After a search for ACT tutoring resources, I spoke to several tutors to get a feel for them. I chose Jamie from Totally Tutoring. Her patience and encouragement were just the right approach for my son, and she motivated him to work hard. Thanks to Totally Tutoring, he increased his ACT composite score by 4 points and even brought math — his most challenging subject — above benchmark scores. I'm so glad we found Totally Tutoring!
Rhonda, mother of ACT Student Ian
Utah's Best Tutors
Empowering Students With Knowledge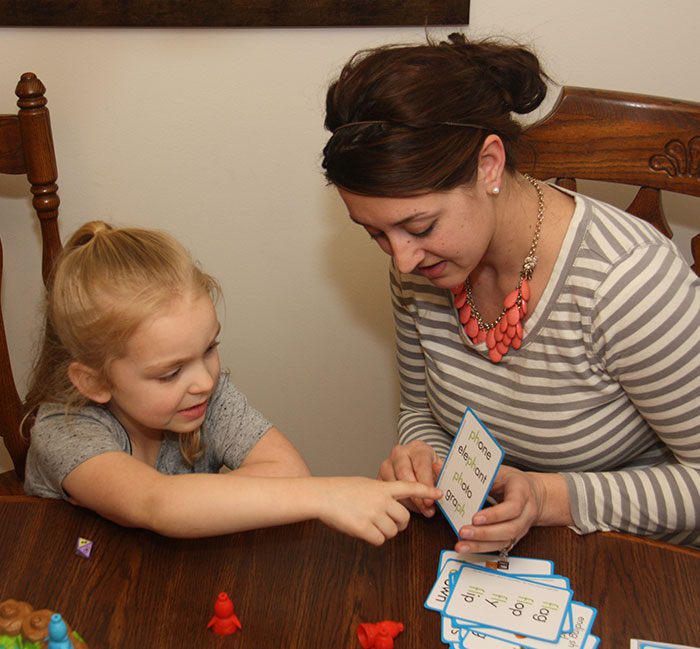 Read More
 Math, Science, Reading Tutoring for Salt Lake City, Sandy, Murray Areas
We've all been guilty of telling ourselves and others that "math just isn't my thing" or "I'm just not that good at science". These types of feelings can be especially challenging for individuals in a scholastic setting, whether it happens to be an elementary school or a university campus. We certainly all have our own talents and skills, but the truth is that any student can succeed if they are encouraged and given the right tools. Totally Tutoring aims to provide students with these resources by offering a range of tutoring services in Salt Lake City, Murray, and Sandy.
From elementary reading to high school English to college test preparation, our tutors are skilled in a number of different areas and provide personalized tutoring services to people of all ages. We offer customizable tutoring sessions, ranging from thirty minutes to two hours, which are both engaging and productive. If you or your child is looking for math help, we can help simplify algebra, calculus, basic math, or any other subject. If you have been stressed about getting into the right college, the ACT tutors at Totally Tutoring will make sure you are ready for the big test. Need help with multiple subjects? We can help you out with that challenge too.
When you choose us for tutoring services in Salt Lake City, Murray, or Sandy, you'll be getting a coach, teammate, and cheerleader as you work toward your academic goals. We truly want to do everything that we can to help our clients overcome the challenges they are facing in school and achieve success. Whether it's math, science, English, ACT preparation, or any other subject, please call Totally Tutoring today to get the help that you have been waiting for.
Why Totally Tutoring
Totally Tutoring has over 5 years of tutoring experience. We promise to provide private tutoring services in Salt Lake City, Murray, and Sandy for all your tutoring needs. This includes math help, ACT tutoring, physics assistance, and much more. Tutoring can build confidence, assist you in passing a class, or just make your life a bit easier.
Caring, Patient Tutoring Services
Our tutors are caring, patient, and effective. We love to see our clients succeed. You may have seen us featured on Good Things Utah as a premier tutoring company. Don't take our word for it, read what our current clients have to say about their experience with tutoring services in Sandy, Salt Lake City, and Murray.
Reading, Science, Math Help & More
Want to brush up on missed concepts? Is your student struggling in math or reading? Want help passing that pesky college math or science class? Need help writing a paper? Want to prepare for the ACT? No matter what it is, we can help. We tutor ANYTHING and EVERYTHING! Check out our Subjects page for a full list.
We Learn Too!
One of the great things about tutoring is that every session is different and the students aren't the only ones learning. Each time, we gain something valuable even if we have tutored the subject a hundred times. Students often point out patterns and connections to concepts we had not even considered.
---
We Offer In-Home Tutoring
We come to YOU to provide professional quality, one-on-one tutoring in test preparation, homework help, study skills and everything in between! Totally Tutoring serves Salt Lake City, Sandy, Murray and surrounding areas.