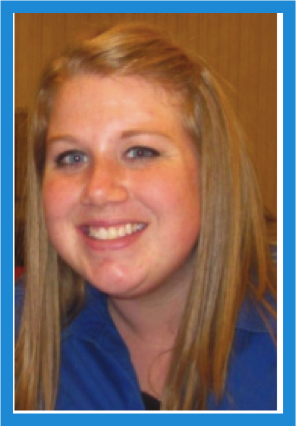 Hello!  My name is Amie Hathaway and I love to teach and work with kids!  I am originally from Washington state (Seattle area), but moved to Utah 3 years ago to teach school.  I currently work at American Preparatory Academy as a 4th grade teacher, and I absolutely love it!  I taught 3rd grade for 5 years prior, as well as other para-educator and substitute work in schools.  I earned my Bachelors degree in Elementary Education from Brigham Young University-Idaho in April 2008, and recently upgraded to Level 2 teaching license here in Utah.
I have lived all across the United States, including Texas, South Dakota, Michigan, Las Vegas, and the Pacific Northwest area.  I enjoy spending time with my husband and our adorable beagle.  Together we like to go camping and watch movies.  I also enjoy playing the piano, listening to music, and spending as much time as possible with family and friends.
I knew when I was 5 years old that teaching was a passion of mine, and I was not wrong!  I have a special place in my heart for students who struggle to see the purpose in their education, and I love to help them love learning!  My favorite subject to teach is math, and I have a unique way of explaining concepts that are difficult.  I look forward to getting to know more students in the future and help them be successful in their academic careers!.  "Learning is an experience.  Everything else is just information."—Albert Einstein.  Let's learn together!