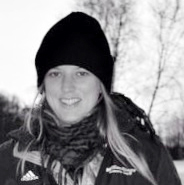 Hello! My name is Natassia and I graduated with my BS in Math from UC San Diego. I am a born and raised Californian, and moved to Utah last year for the outdoor activities.
I have spent the last few years working at treatment centers for teenagers and also tutoring, mostly high school students. Most of my tutoring experience is in Math and Spanish, but I have also tutored many other subjects including history, English, biology, physics, ACT, and SAT prep.
My experience at treatment centers has given me an understanding for special needs and backgrounds, and I am happy working with students of all ages and abilities. I love helping people build confidence and learn!
In high school and college I was a member of the rowing team, so I have an understanding of how to manage having both schoolwork and a demanding sport. In my free time I like to ride my bike, read, and rock climb.