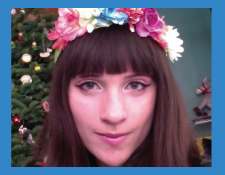 I am currently a 6th grade teacher at a local charter school in West Valley in my fourth year teaching at this level and love every second of it! Over the past four years in the classroom I have become fluent in teaching all levels through various methods and techniques. Working one-on-one with students and in small groups has been an effective method to improving students understanding.
I have a Masters of Science in Elementary Education along with a Bachelors of Science in Sociology and minor in Education. While attending The College of Saint Rose where I obtained my MA, I worked in a daycare.  I started as a teacher in a toddler classroom but eventually became the director. At this position I oversaw a total of 4 classrooms with children ranging from 2 months to five years old. I worked with children, teachers and parents on a daily basis. During my undergraduate career at SUNY Albany I had the opportunity to play on the division one Women's lacrosse team.  It was a great opportunity to learn time management. I had to balance my schedule between practice, classes and study time. During my four year playing career I traveled around the United States playing a variety of other universities.
I am originally from upstate New York before moving to Salt Lake City 3 and a half years ago and have enjoyed everything that the area has to offer. I have worked with all ages of children; from infants to high school aged students when coaching lacrosse. In addition to teaching I love to be outside, hiking and backpacking in the warm weather and skiing in the cold. Last summer we hiked around 200 miles visiting many national and state parks. In addition to being active I also enjoy watching shows and musicals.  My two favorite shows that I've seen on Broadway are Phantom of the Opera and Wicked.