100% of Totally Tutoring clients would recommend us to a friend!


Totally Tutoring caters to my child's needs. We went to Sylvan Learning Center and spent way too much money doing their summer program. Totally Tutoring listened to my concerns and taught my daughter in the areas she struggled with, not what they thought she needed to learn within their own program. Last year we were looking to hold her back but now my daughter is near the top of her class. Her confidence has grown, and I can't put a price on that! Thanks Totally Tutoring! – Myra, mother of Alyssa (8) and Keira (5)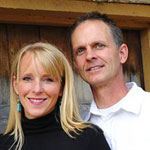 We can't say enough good things about Jamie. She has taken our boys from struggling in school to being ahead of their grade in just a matter of a few months. Our kids love her and they are willing to work hard for her because of it. She makes it fun! They never complain when it's time for Jamie; in fact, they look forward to it. She is darling, and we completely trust her. She can see where they are struggling and help in all of those areas. She has helped them with math, reading comprehension, and spelling. We have been very pleased. We would recommend her to anyone! – Lysa, mother of Oliver (9) and Soyer (8)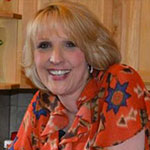 Luckily I found Jamie through KSL. She has been tutoring my granddaughter for her ACT testing. Jamie knows each of the subjects and most importantly she has a way to teach her students so that they understand. Jamie is extremely patient and makes learning fun. Jamie follows up with me between sessions and to make sure that Brittney is on course with her studies. Because of Jamie's tutoring Brittney is playing basketball at a top school. Jamie taught Brittney how to study and she received academic honors at Oklahoma State this past semester. – Debbie, grandmother of Brittney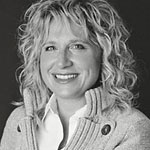 With an overly artistic child, math has never been her strong suit. Given her specific learning style, Totally Tutoring made learning math fun and in a perspective that Bella could understand and relate to. Bella has made great strides and all because we decided to hire Totally Tutoring. – Heidi, mother of Bella (11)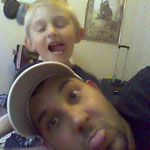 I couldn't be happier with Jamie and her tutoring staff. My son (just turning 7 this week) was struggling in school and was behind in both reading and spelling. I decided to have Jamie and team tutor him 1 time a week. My hesitation was that he would be bored and consider this as some kind of punishment. I ask him every week how his 'extra school' is going and he really seems to enjoy it!! Here is the best news…He is reading and writing much much better. If you need a tutor for your kids I highly recommend Totally Tutoring. Priceless really. – Brandon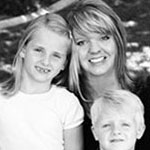 Totally Tutoring teaches children in a way that they understand and uses each child's interests to aid in their learning.
They make learning so much fun!
You won't find anyone better! – Rebecca, mother of Weston (11), Lizzy (8), and Will (5)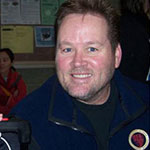 I am quite pleased with the tutoring via Totally Tutoring. They are professional and is very knowledgeable to the needs of my nine year- old daughter, Sophia. Totally Tutoring solidifies Sophia's confidence and learning, I would not hesitate to recommend them to anyone. – Jed, father of Sophia (8)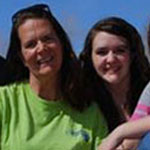 Our daughter went from a C in Algebra 1 to an A in just one term thanks to Totally Tutoring's clear instruction. They taught our daughter in a way that catered to her individual learning style. They never got angry or impatient with her, and if she got a problem wrong, they would tell her 'That's o.k., let's go over it again'. This made learning math enjoyable instead of a chore. Our daughter now has a complete understanding of Algebra 1 concepts and is ready to take on Algebra 2 thanks to Totally Tutoring! – Laura, mother of Brenna and Katie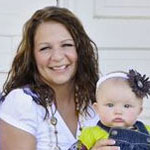 We started tutoring because our frustrations with homework had become overwhelming. I could never have imagined how much tutoring would benefit our family. Our daughter's confidence jumps every week with her ability to understand concepts after each session.Totally Tutoring makes learning fun and rewarding, which is an outlook I want all of my children to possess! Our son will be starting sessions this summer and I plan for our youngest daughter to start in a few years also. We just can't pass up on the opportunity, enjoyment, and rewards this program offers! – Jessika, mother of Kylynn(11), Jc(5) ,and Faith (1)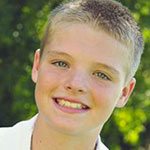 Totally Tutoring has been an absolute blessing to our family! Jamie has patiently and effectively worked with our 3rd and 5th grader. Their test scores and math fact knowledge has increased so much. Our kids look forward to when Jamie comes. She has the ability to teach our children in a way that they understand, and uses our children's interests to aid in their learning. She makes learning so much fun. Jamie really knows how to teach. She is very well versed in many subjects and very professional. Jamie is THE BEST ! Her time in our home is valuable and we feel so lucky to have found someone as amazing as Jamie! – Rebecca, Mother of Weston (11), Lizzy (8), and Will (5)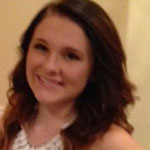 I wanted to take a minute to let you know how thankful I am for TOTALLY TUTORING. Shanney is awesome! She works very well with Briana and has helped her in more than just math. Your company is easy to work with and responds promptly to any issues or scheduling problems that come up. I glad we found you and want to thank you both for your help with Briana. We would be lost without you! – Diana, mother of Briana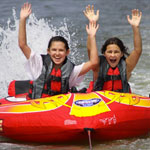 I heard about Totally Tutoring from a friend. Jamie took the time to learn about our needs before she assigned us a tutor. Our tutor has been wonderful! She worked with my older daughter first, doing math and general organization. One night she had some extra time and helped my second daughter with her Algebra. That worked out so well we moved to having the tutor work with both girls each time she came. Our tutor is so flexible in working with whatever my daughters need help with. I really appreciate that. Both girls love the tutor which is a big plus too. – Marcelle