Hello and welcome to Totally Tutoring!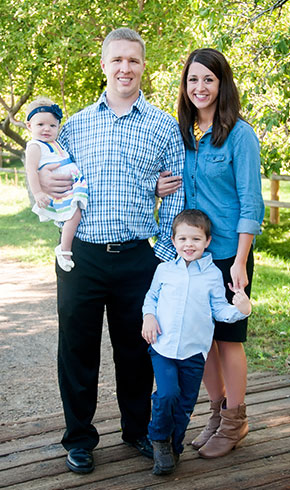 I'm Jamie, owner and founder of Totally Tutoring—a local tutoring company that empowers learners with both knowledge and confidence. After several years of tutoring, I recognized a need in our community for supportive tutors. One of my favorite authors, Muhammad Yunus, said, "Look at the world around you and ask what disturbs you. What do you really want to change? Create a service that empowers your customers." Nothing is more frustrating in a learning environment than difficulty understanding material or a teacher's approach. We are aware of the problems students encounter during formal education, and we are here to make a difference. Our tutors help learners proudly succeed academically by bridging the gap, connecting the dots, and forging a connection between student and subject.
Totally Tutoring promises a tutor who will care, engage, and motivate. We offer tutoring in math for 5th grade and up and specialize in test preparation (ACT, GED, ASVAB, etc.) As a tutor, I've witnessed student-parent conflict as students struggle with schoolwork and communication breaks down, affecting the overall relationship between parent and child. We are here to help and cater to your child's interests. And we make it fun! We personalize our lesson plans to give students the greatest advantage possible for catching up, keeping up, and ultimately thriving in their academic life. 
I am most passionate about ACT preparation because the ACT test is the gateway to so many opportunities for high school students. My specialized program, guaranteed to boost any student's score, has helped more than 500 students attend college and receive over $2,500,000 in academic and sports scholarships.
We are different from other tutoring companies—we're local. We are a team of individuals united by a genuine passion to expand our own knowledge and skills and to share them with others. Through one-on-one specialized tutoring, we get to know students and their needs in order to adapt to their personality and learning style. The parent-child relationship will improve as learners develop organizational and study skills vital for their academic lives and beyond.
 I sincerely hope you will give us the opportunity to make a difference in your student's life. We are a company built on compassion and empowerment, and our reviews speak for themselves. As the late Nelson Mandela said, "Education is the most powerful weapon which you can use to change the world." That's exactly what Totally Tutoring tutors set out to do: "empower students with knowledge" to make a difference in their schools, their communities, and the world.
Sincerely,

Owner and Founder
Totally Tutoring